Trending News
REVEALED :Why Uhuru is not in good terms with DP Ruto
Outspoken Nyeri Township Legislator Ngunjiri Wambugu has shed light on what he claimed to be the reason Deputy President William Ruto's claims of being harassed by state agencies have gone unanswered.
In a post on his social media platforms on March 9, 2020, Ngunjiri Wambugu opined that DP Ruto had dug his own grave by positioning himself as a 2022 presidential candidate instead of serving as the deputy to the President.
"Let's get something straight. There's William Ruto the Deputy President, and then there's William Ruto a 2022 presidential candidate. William Ruto has never complained of a lack of state support in his role as Deputy President.
"He has everything he needs to be Deputy President of Kenya. He has 100% government support in that role. He is secure and there is no threat to this position.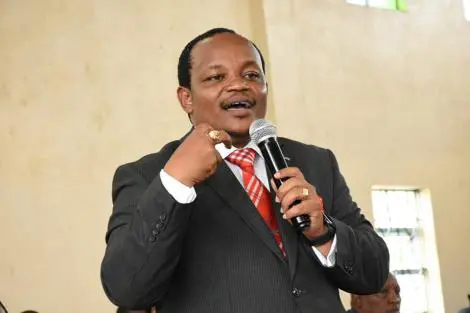 Ngunjiri, however, stated that when it comes to his 2022 presidential challenge, DP Ruto receives no support from President Kenyatta given that there already is a President in power thus no vacuum to be filled until 2022.
"This is in order because the current state has a president and cannot support someone else who wants to be president; at least not now when there is no election for president underway.
"The state is therefore under no obligation to support William Ruto, the 2022 presidential candidate. We must, therefore, learn to tell the difference between these two roles," he stated.
Wambugu further went ahead and deconstructed what in his opinion was the difference between Ruto, the Deputy President, and Ruto the 2022 Presidential candidate.
"When he attacks the government, says they are undermining him and threatening his political allies; that's the 2022 Presidential candidate. Not the Deputy President. When he says they killed his security officer, and might kill him, that's the 2022 presidential candidate; not the Deputy President," he sensationally stated.
He further added that when the DP fought the BBI and the handshake and any other initiatives fronted by his perceived political competitors, he was acting more as the 2022 presidential candidate than as the Deputy President.
For these reasons, Wambugu was of the opinion that the Deputy President was in trouble because of the overlap in politicial roles that he had created through his incessant campaigns across the country.
"When you hear him say 'I am the Deputy President of a Kenya; Elected!' and then complain that he is being frustrated by the government, ask him whether what he is being frustrated for is related to his role as the Deputy President, or as a 2022 presidential candidate," Wambugu concluded.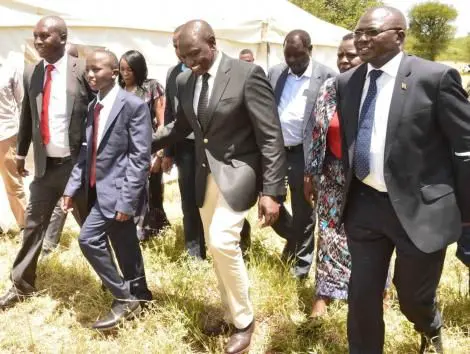 Read the Original article on Kenyans.co.ke