"Master of the game." That is the best tittle that fits the man who made football fun to watch.
Born Ronaldo de Assis Moreira, Ronaldinho Gaucho made is career shine at Barcelona. The rest is 'His Story.'
It is however the recent news that the dribble king has been arrested and imprisoned that brought his name to the limelight again. Allegedly, Ronaldinho was caught using fake visas to try and enter Paraguay. Since then he has been serving a sentence in prison for the same.
Many would have expected Gaucho to be overcome by shame due to this, but the over egoed man has turned the table to the side he wanted. A football match organised between inmates came as a saviour for him.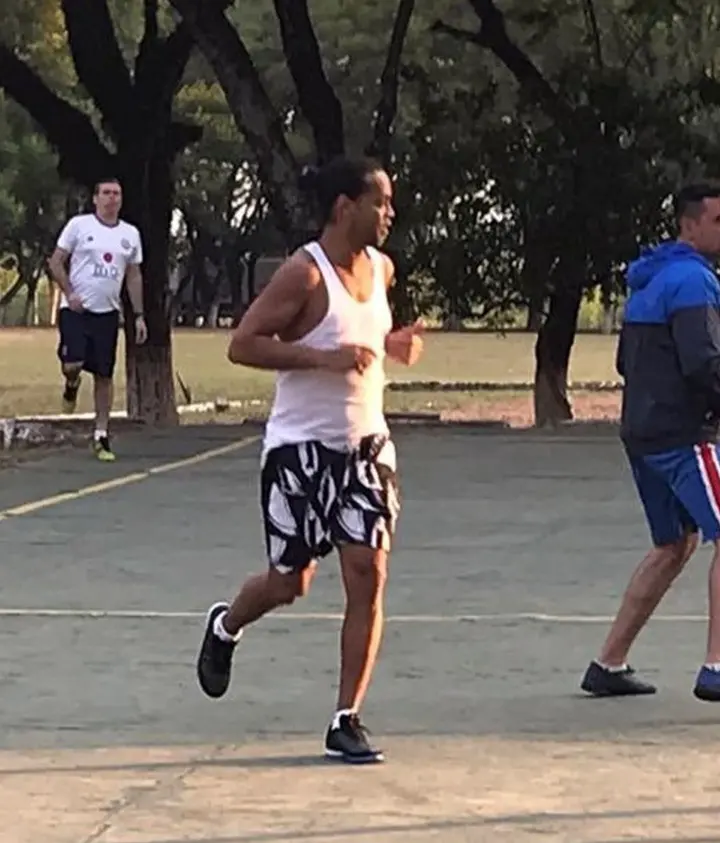 As soon as the game started, Ronaldinho went on to score six goals and assist five as his side won 16-2.
The long haired man seems to still posses his magical touch and can still talk to the ball and it listens.
Do you think Ronaldinho would still be a 'goat' in the current top European leagues?
(Visited 702 times, 1 visits today)