Uganda's President Yoweri Museveni has made key adjustments on his government's measures to fight coronavirus with his latest move being one many unemployed Ugandans would appreciate.
In his address to the nation on Tuesday night, President Museveni noted that he had assigned his social media team with the task of checking through what the citizens were concerned about the most in the fight against the spread of he virus.
He said it is the outcome of monitoring reactions from Ugandans that he made a conscious decision to come out and make significant clarifications on what his administration had planned to do during the country's lockdown to tame covid-19.
Museveni, having listened to the populace in Uganda during the fight against covid-19 is a rare move that has not been seen from other East African states like Kenya where only the state has dictated the way to wade through the struggle.
A few hours into the country's curfew that came as a surprise announcement, Museveni now says his government will take care of citizens who survive on a hand-to-mouth hustle.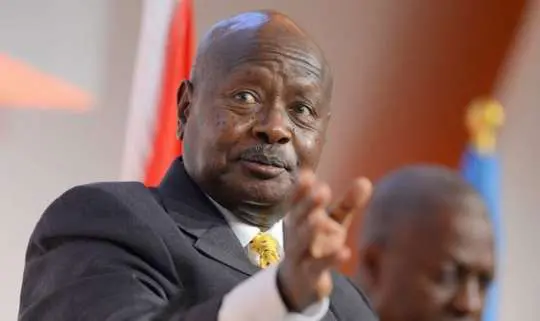 He stated that the Ugandan government officials will identify most of those who live on a daily pay check and will give them a shoulder to lean on to a day when the situation is fully contained.
Such citizens are mostly the unemployed Ugandans who survive on menial jobs that offer them daily wages that help them access meals, transport and savings for rent.
"We are going to look at the groups that were feeding themselves through daily income. These have been affected by this pandemic and our resultant measures. We shall identify them and support them until situation returns to normal," stated President Museveni.
The head of state was however unbowed by complaints over the ban on the use of private vehicles in Uganda's roads.
He said despite allowing food stores and retailers to operate, Ugandans shall not be left to use private cars to access them.
Journalists and the media will be labelled by the state and be allowed to move around while informing the public.
Museveni cautioned those defying curfew guidlines, advising households and all those in Uganda to shop and rely on bodaboda services for home deliveries.
He also made adjustments on the curfew saying it will be starting at 7pm to 6:30pm unlike Kenya's case where it runs upto 5:00am.
"On the issue of curfew, it started today not yesterday. It will be from 7:00pm to 6:30am. Anyone that will move during that time will be doing so at their own risk, I advise you against it because we do not want incidents.
"One of the points people wanted to know was why we have left the supermarket open for food, but are not allowing private cars, how will people get to the supermarket? Let us use Boda Boda deliveries. We can't introduce cars again," held President Museveni.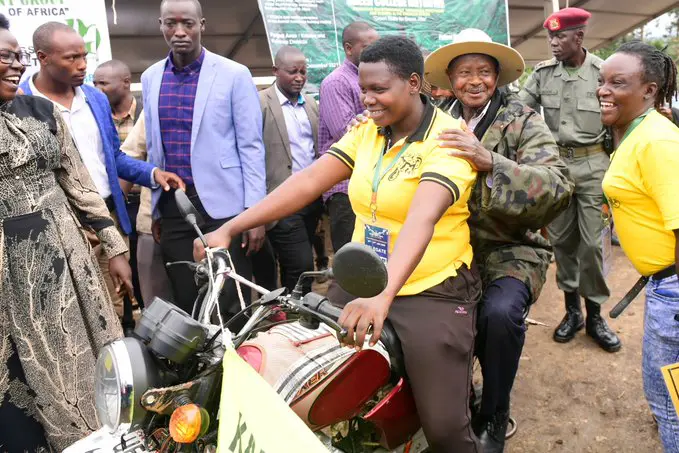 He went further to warn cultural and religious leaders against misleading the public on the severity of the deadly virus with the country having 44 confirmed cases after 11 children from the Watoto choir tested positive.
In Kenya, president Kenya was asked about food and care for vulnerable groups when he came out to announce a partnership between Google Loons and Telkom Kenya to provide 4G internet in rural Kenya.
Despite issues of food prices, supply and accessibility during the crisis being a concern to Kenyans, not much information had come from the state.
Kenyans are still using public transport, taxis and private vehicles and Nairobi on Tuesday appeared only slightly shaken even as the country's coronavirus cases kept soaring with 9 additional cases being reported last.
(Visited 109 times, 1 visits today)