Trending News
Angry Kenyans Drive Out Chinese From Construction Site, Police Watch Helplessly [VIDEO]
KENYA:Residents of Migori invaded a gold mine over land grabbing claims, forcing a government administrator and the Chinese investor to flee.
The Chinese investor fled over a mabati fence while armed police watched helplessly as local gold miners in Masara stormed the site.
The residents claimed that the land in which the Chinese investor dug the mine was grabbed from locals.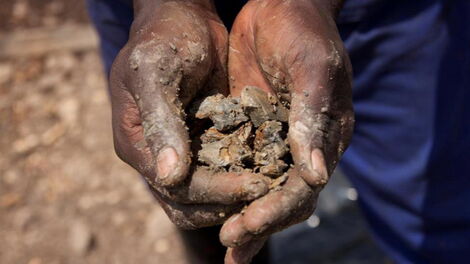 RED ROCK RESOURCES
The land was allegedly grabbed with the aid of administrators.
The irate residents left a destruction trail, looting machinery in the site and making away with vehicle parts.
One of the grandsons of the late Clement Ayungo, who is the landowners, is said to have colluded with the Chinese national without consulting the owner's widow and other family members.
John Riana, the family spokesperson, revealed that animosity prevented dialogue between the two parties.
"The land was sold to a mining company, managed by the Chinese. We have not been able to reach these people because of hostilities.
"People who acquired the land have not been willing to listen to any complaints from the family. Graves are there and as you know, mining involves a lot of blasting which has really interfered with the graves," he cited.
Duncan Ndiro, one of the grandsons, was angered by how the land was transferred and claimed that the chief conned them in collaboration with the Chinese.
Ndiro wanted Migori County Department of Environment to explain how they gave the Chinese national a mining permit.
They went on to claim that the succession of the land and the sale agreement happened on the same day and demanded an explanation from the chief.
Credit : Kenyans.co.ke