Jowie Irungu, suspect who was once accused of murdering Monica Wairimu has again been accused of Committing Another Crime as the Country Fights Coronavirus
Through his Twitter account, Robert Alai has said that Jowie is throwing parties with his friends at Kilimani during this time the country is fighting coronavirus.
"Friends of Jowie Irungu, please tell him to avoid the careless parties at the Estate 24 in Kilimani. He is back with the wash-wash gangs who were caught on tape beating someone and now they do the parties non-stop at the house. Please help this young man," Alai tweeted.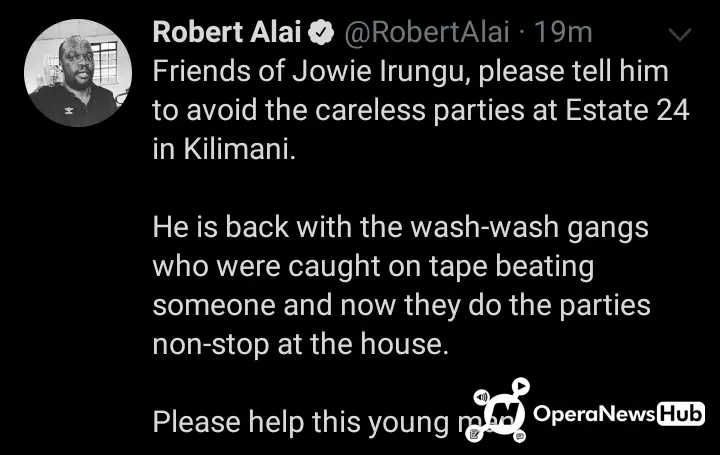 The government is currently fighting coronavirus and has put stiff measures to curb the spread of the disease. Some of the measures include social distancing, night curfew, among others.
As at Sunday evening, the number of COVID-19 cases in Kenya were 270, after an additional 8 were reported. Kenyans are urged to follow these measures to stop the spread of this killer disease.
(Visited 896 times, 1 visits today)