Media personality Caroline Mutoko sparked a heated Debate on Twitter with her video explaining why most men are getting infected with Coronavirus, as compared to women in Kenya.
In a 7-minutes video, Ms Mutoko pointed out that men are getting infected by the deadly virus in large numbers because they have refused to follow rules put in place to curb its spread like; wearing a Mask the right way, washing their hands regularly and even observing curfew hours.
"Corona is hospitalizing more men than women, Corona is killing more of our men that women. On 14th of July, the Daily Nation did an article on the Kenyans we have lost to Covid 19. What is very important to note is the picture that Daily Nation carried about the article, there were less woman than men. Covid is taking our men not because, its predisposed to a chromosome, It's not an XY issue, it's a mental predisposition and behavioral predisposition and because of the way you think and the way you act Corona is coming after our men" said Mutoko in part.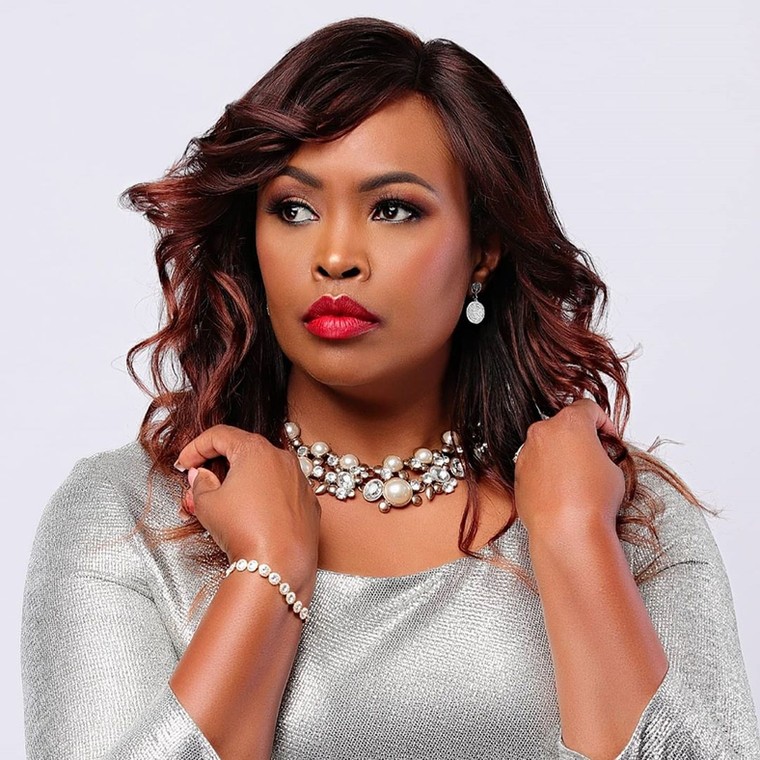 Wanaume hamuwezi ambibiwa
She added that;
Wanaume hamuwezi ambibiwa, there is not telling you what to do, because the very idea that a virus could come after you, all the man that you are is impossible until the virus does come for you.
You hate, water somebody has to beg you to wash your hands and this is pre-Covid. A shower. The very idea that lazima uoge, na kwanza kuna baridi. But because you are predisposed mentally and habitual to shy away from hygiene Corona is coming for you and in a big away.
Nobody can make you eat anything that doesn't not look like a cow or a Goat, mi sikulangi Matunda, ni ya watoto na wanawake and yet the very thing you need can be put on a plate. The vitamin C you seek can be put on a plate, sikulanngi matunda kwani mimi ni mtoto. The moment we were told to up our Vitamic C, there is no woman who didn't ensure her children were doing just that, sijui how many fruits a day and she herself was in that thing".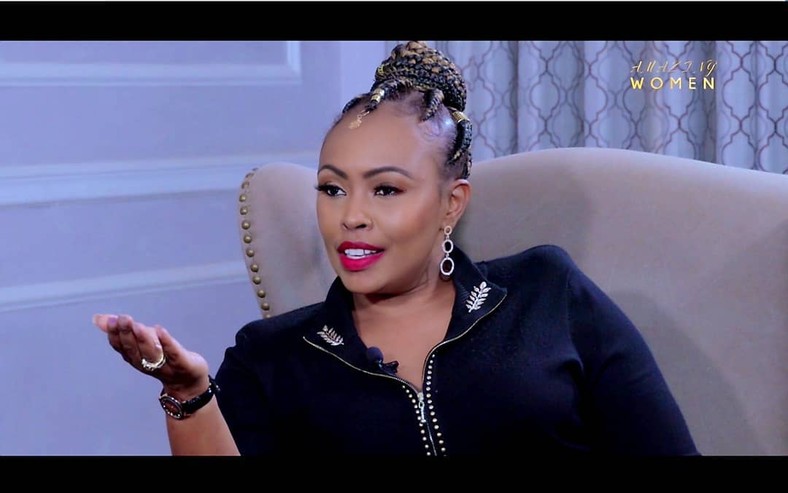 Seek Medical attention
Mutoko went ahead to advise men to normalize going to Hospital whenever they are feeling unwell, instead of assuming that situation will get better by itself.
However, Kenyans on Twitter joined the conversation, a section telling Mutoko to stop generalizing issues and address specific men in her circle who seems to portray and exhibit the characters she was describing.
Here are some of the reactions :
I think there are several reasons why most men are contracting the virus as compared to women apart from what Caroline Mutoko is saying
Men hustle more
Men go out there to provide for their families
Men are highly exposed thus making them be at a higher risk
It's all clear

— Kerry 🇰🇪 (@kerubo_hillary) July 20, 2020
https://twitter.com/MaverickAoko/status/1285254044940894208?s=19
Did Caroline Mutoko just blame the death of Papa Shirandula to 'Men's Behavior?' or is it me who heard it wrong? 🤔

— BRAVIN YURI (@BravinYuri) July 21, 2020
Amsheni Maverick Aoko and tell her Caroline Mutoko is attacking men. She will fix the situation

— 𝐔𝐍𝐃𝐄𝐑𝐑𝐀𝐓𝐄𝐃 𝐍𝐈𝐍𝐉𝐀 (@iamjoseh_) July 21, 2020
Most of these feminists like Caroline Mutoko just hate men because of their personal experiences. For lack of reasoning, they will want to blame them for everything. That's why they hate normal women too.

— Dennis Shark™ 🇰🇪🇰🇪 (@Shark_Kenya) July 21, 2020
https://twitter.com/FellMentKE/status/1285481720909889537?s=19
FACT: we don't have real feminists in Kenya. What we have are bitter women who made bad virginal decisions at their early lives, hated men for that and are trying to drag young girls into their mess of single lives and lesbianism.
The likes of Caroline Mutoko and Njoki Ndungu.

— Double A (@ARNOmasta) July 21, 2020
Who is speaking sense on this Feminism issue??
Retweet🔃🔃 for Aoko and Like❤❤ for Caroline Mutoko pic.twitter.com/yugpeeTrPF

— LYDIA ESSAYS (@Lydia_essays) July 21, 2020
It appears the only thing to put desperate women on the TL here is to attack men and say nasty things about them. 😊😊😊. Caroline Mutoko, chill. If you came across unhealthy and terrible men, fight your fight. Do not recruit us into hating those who haven't hurt us.

— Juma G 🇰🇪 (@jumaf3_) July 21, 2020
Caroline Mutoko is just a bitter feminist 🚮

— bevalyne kwamboka (@bevalynekwambo3) July 21, 2020
Read the Original Article on PulseLive
(Visited 562 times, 1 visits today)