Bongo Star and Wasafi president Diamond Platnumz has announced that he is trusting God to get married before next year's Idd.
He took to Instagram to inform his fans that he intends to celebrate 2021 Idd as a married man. His friend RC Makonde announced during Esma Platnumz's wedding that they are planning to take Diamond for dowry payment before the end of August this year.
This has left many guessing who the lucky girl might be. Initial reports had indicated that Diamond Platnumz has been secretly dating Tanzanian model Jihan Dimack and intends to marry her soon.
The popular Tanzanian gossip blog Udakutz broke the news. It alleged that reliable sources had confided in them that wedding plans are underway.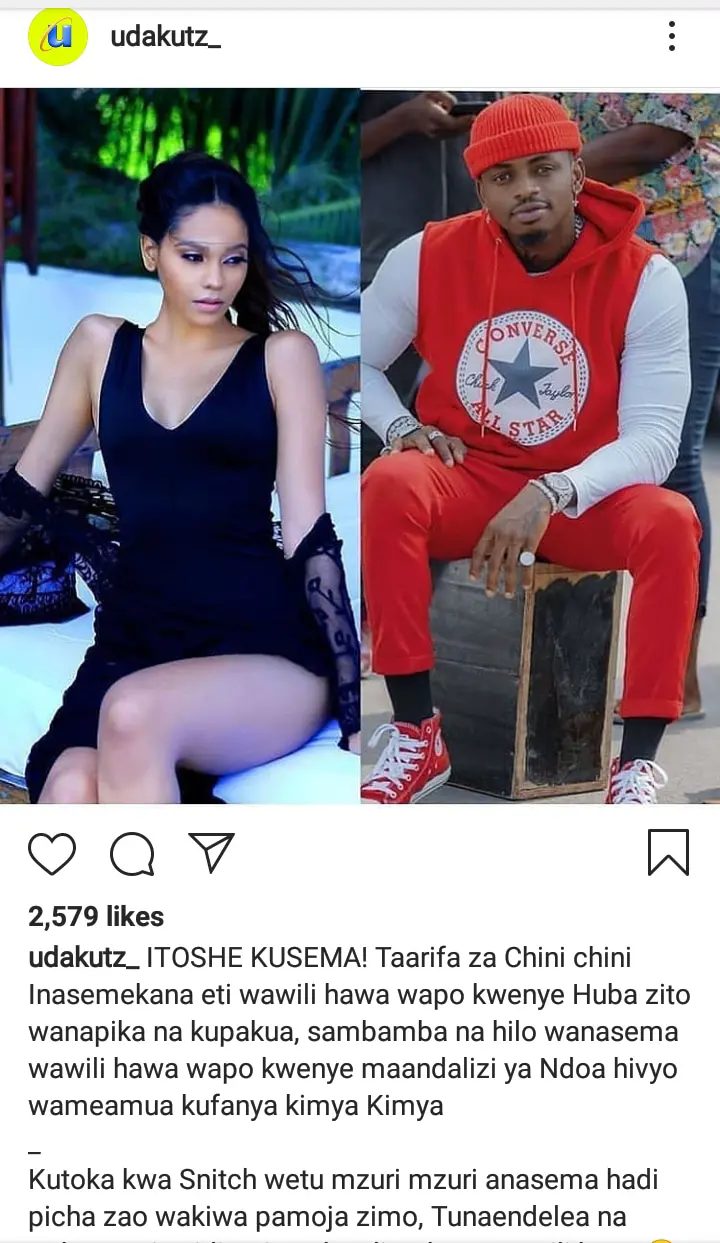 In a separate interview with a local Tanzanian media house, Jihan Dimack denied the allegations noting that she enjoys a cordial working relationship with Diamond Platnumz but they are not dating. This has thrown netizens into another search for the highly anticipated Mrs. Diamond Platnumz.
Speculations have since landed on Wasafi's new signee Zuchu. Netizens are claiming Diamond Platnumz's relationship with Zuchu goes beyond the working one and rumors have emerged that the two might be an item. Diamond Platnumz has been sharing photographs online with Zuchu raising eyebrows from his fans.
The latest picture of the two together dressed by a popular wedding company has made people conclude that actually something is cooking and Zuchu might be the lucky girl that Diamond is planning to pay the bride price for.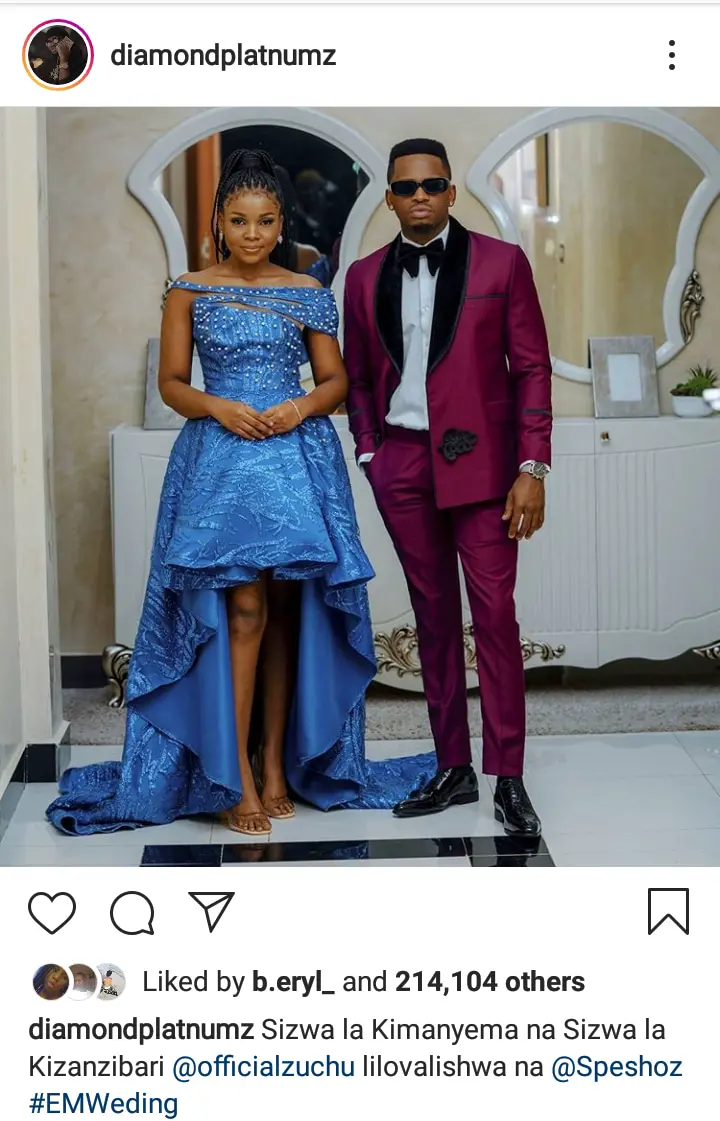 The manner in which Diamond has handled Zuchu ever since her unveiling at Wasafi records might point to something fishy between the two. For status, Zuchu is the Wasafi artist who has received the greatest support from Diamond Platnumz.




Diamond individually promoted Zuchu making her to break the record and become the first ever African artist to get 100,000 subscribers on YouTube in 1 week. He also helped her first song Wana to hit over a 1 million views on YouTube in just 48 hours.
After he unveiling, Diamond stopped all Wasafi artists from releasing songs for 3 months to allow Zuchu to shine and she actually did shine. 4 months after her unveiling, Zuchu was listed as one of the artists to sing during Magufuli's mega event and was invited to stage by President Magufuli himself.
Diamond further organized a Zuchu Thank You party in which he spends millions on. Diamond also splashed millions on Zuchu's EP launch. A day after her thank you party, Diamond Platnumz bought Zuchu a brand new car making her to break down into tears in front of the world.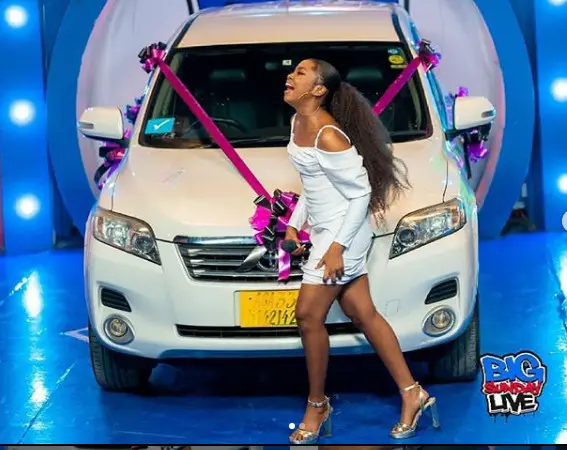 Zuchu crying in front of the car Diamond bought for her
Lest you forget, it was Zuchu who Diamond took shopping using Tanasha Donna's car leaving the entire east African region guessing that she might be Tanasha's replacement.
Ever since her unveiling, 85% posts on Diamond Platnumz's social media posts are about Zuchu either praising her, promoting her song or announcing her event. In the entire music industry, she is the luckiest artist who rose to the top with such ease due to the overwhelming support of Diamond Platnumz.
Here are what people are saying on Instagram after Diamond Platnumz shared another picture with Zuchu dressed by Speshoz EM Wedding.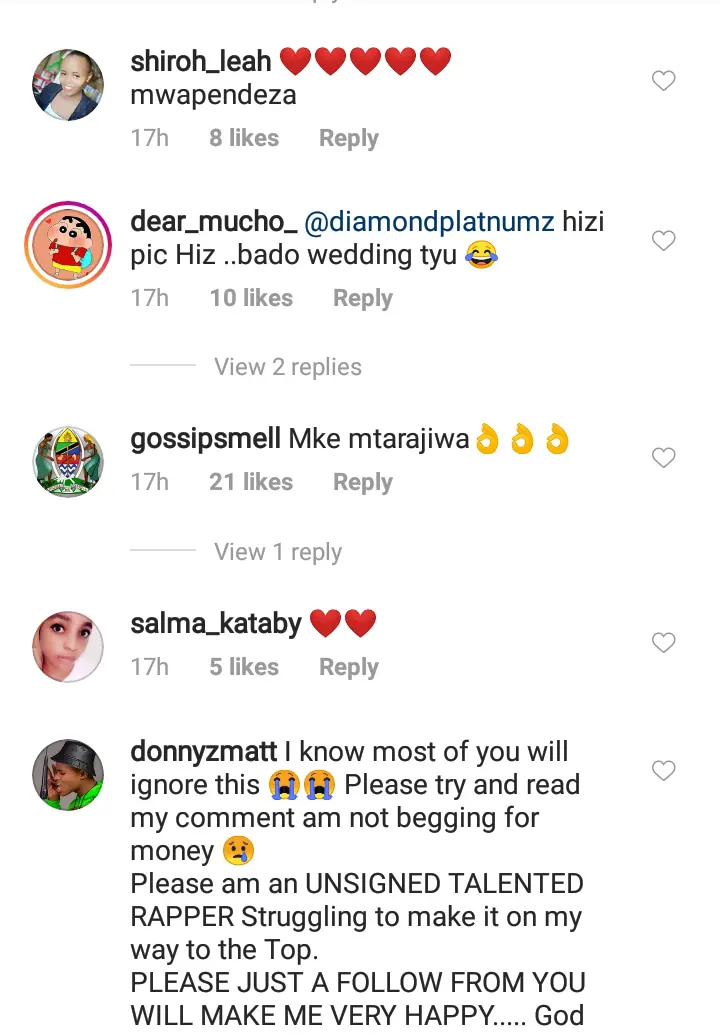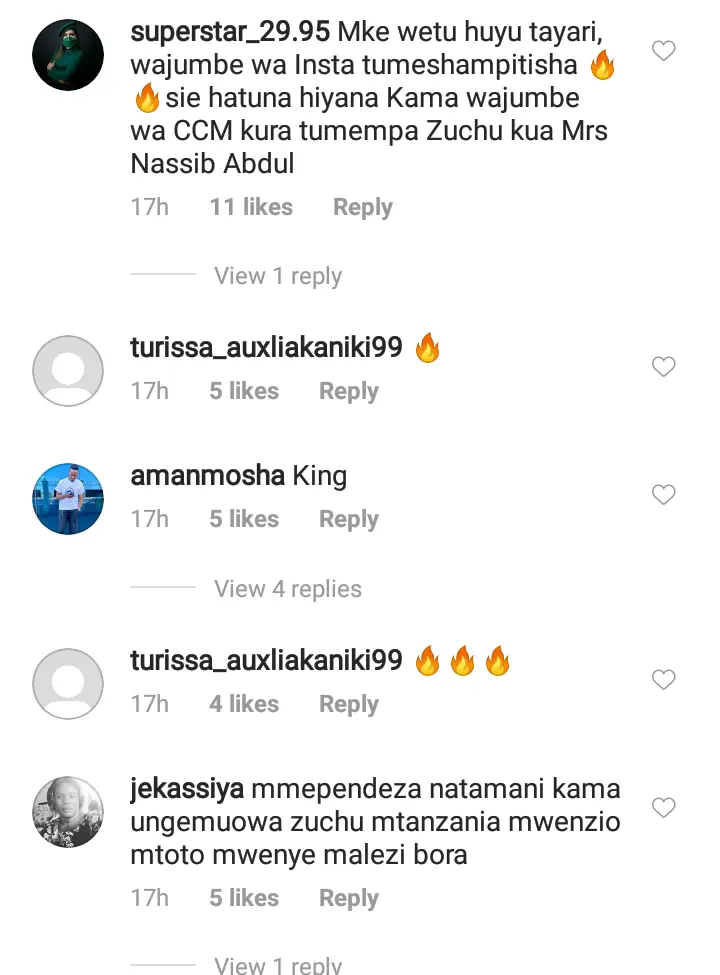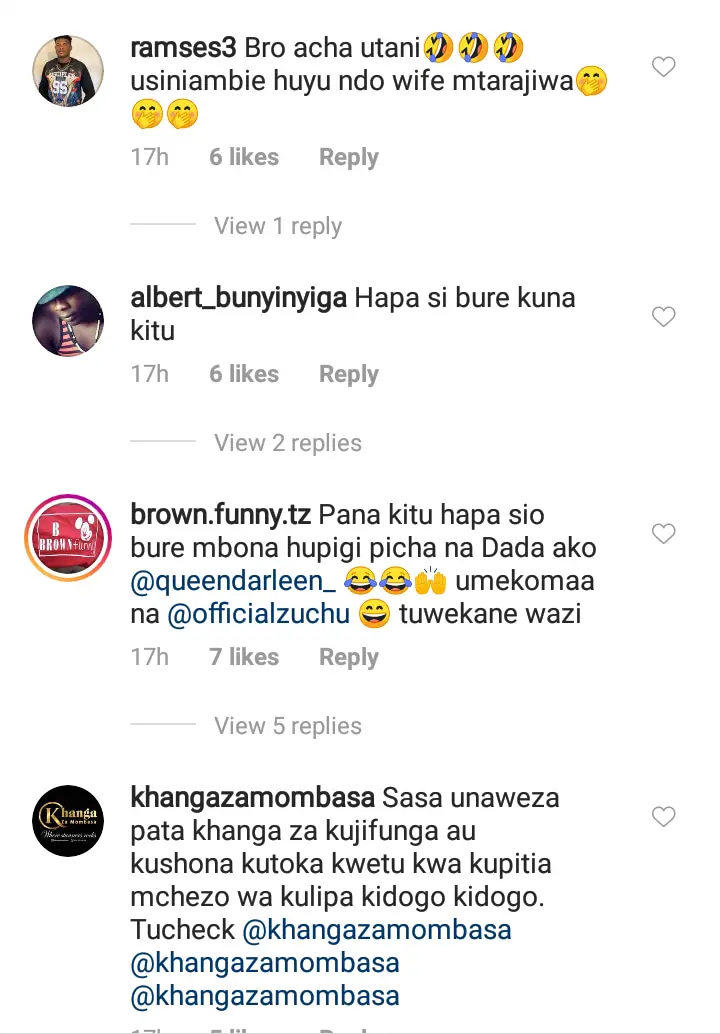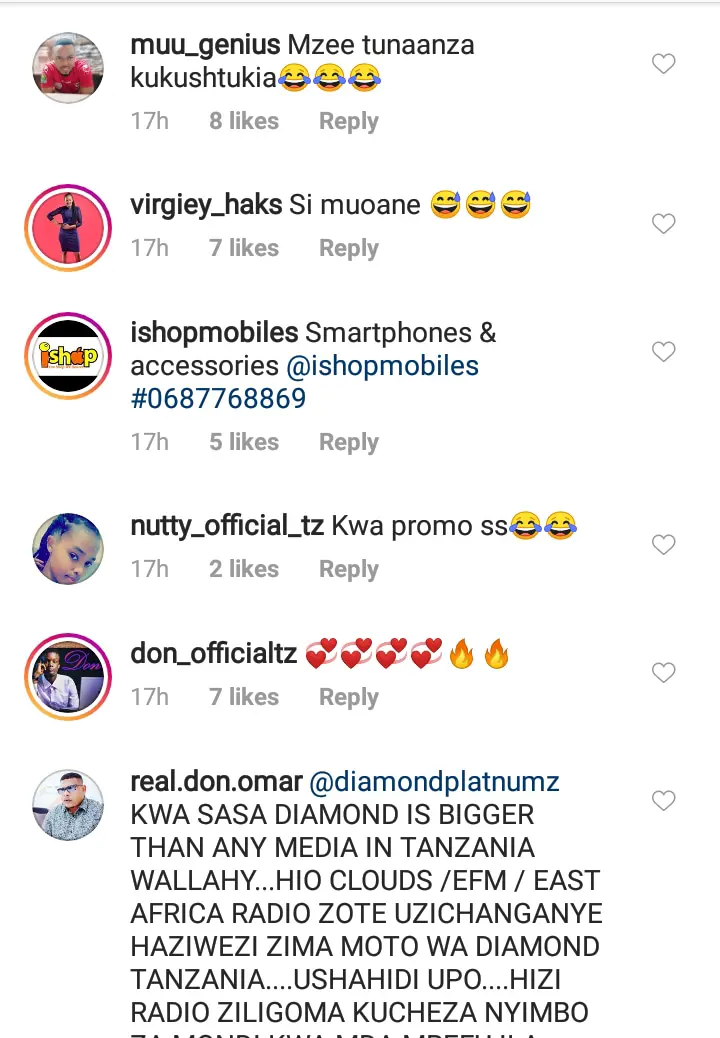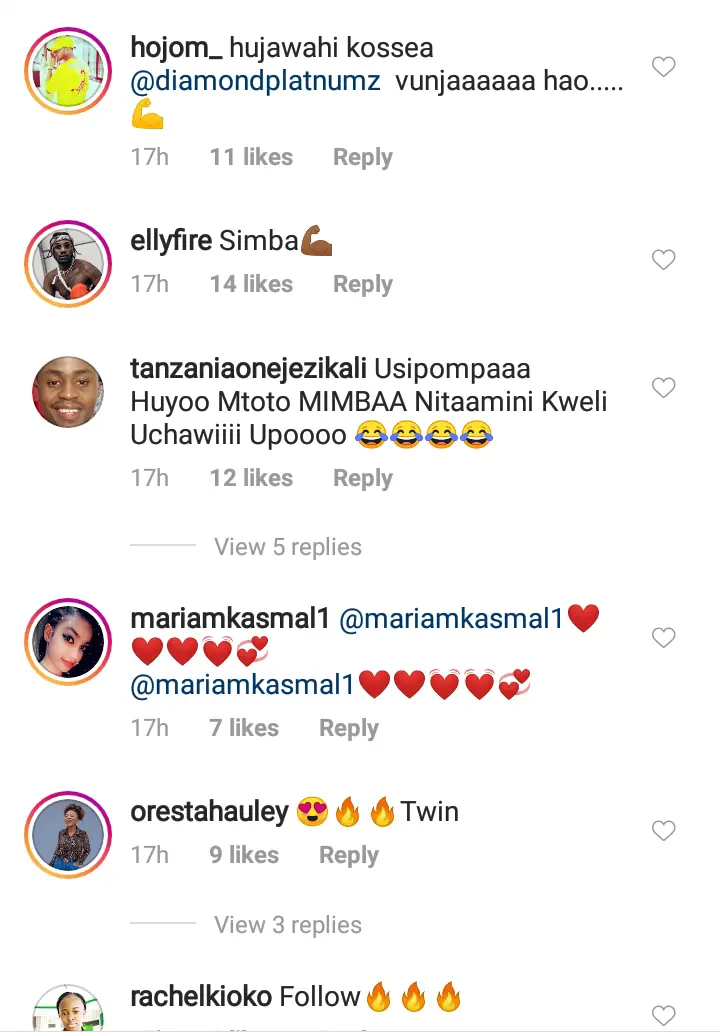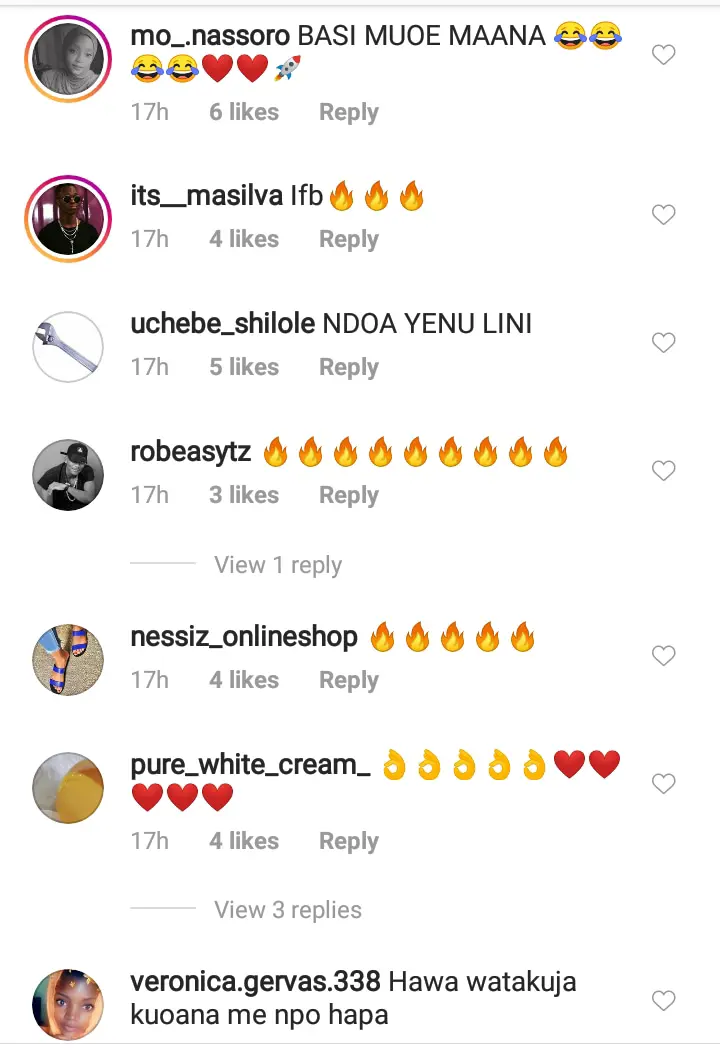 Read the Original Article on Opera News Hub