News
Trending News
"I'm called the poorest President, but I don't feel poor". Meet the poorest president, Mujica from Uruguay.
Jose Alberto 'Pepe' Mujica Cordano, is a former Uruguayan president that was born on 21 May 1935, though he is poor but he is a highly respected man in Uruguay.
President Mujica has put away the luxurious house that the Uruguayan state provides for its leaders and decided to stay at his wife's farmhouse, off a dirt road outside the capital, Montevideo.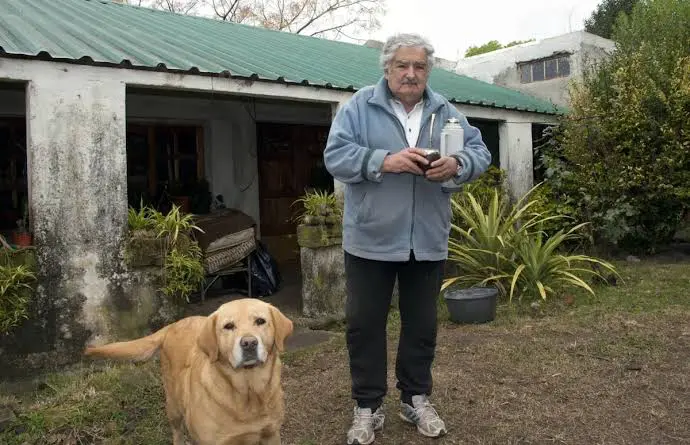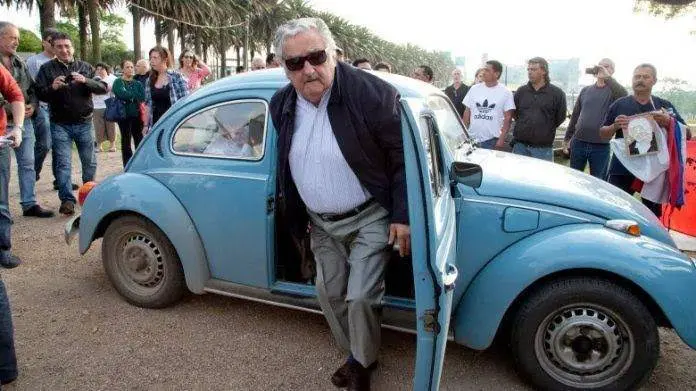 What made Mujica different,special and unique when compared to the other presidents that have served Uruguay was his act of generosity and benevolence toward the citizen of the country.
He chose to live in a simple house located in a rural area outside Montevideo despite having access to the presidential mansion.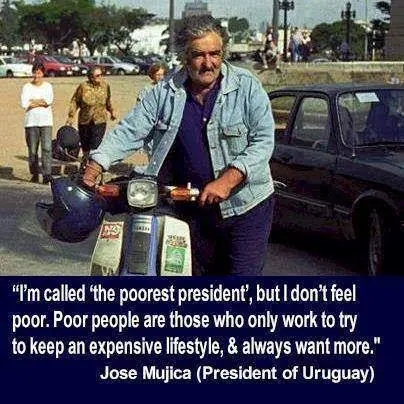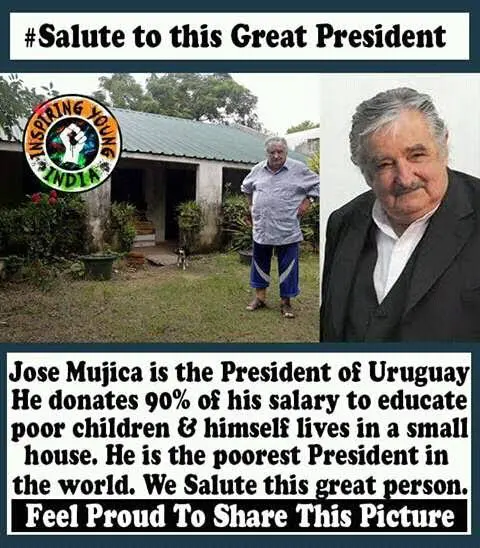 Today most world leaders are more concerned about looting the country's funds and living a luxurious lifestyle. 
Most of these leaders only loot for their own interests and that of their families at heart. They do not care about the poor neither do they think about their subjects who voted them in they enjoy being treated as first class citizens and do not joke with the luxuries their positions offer them.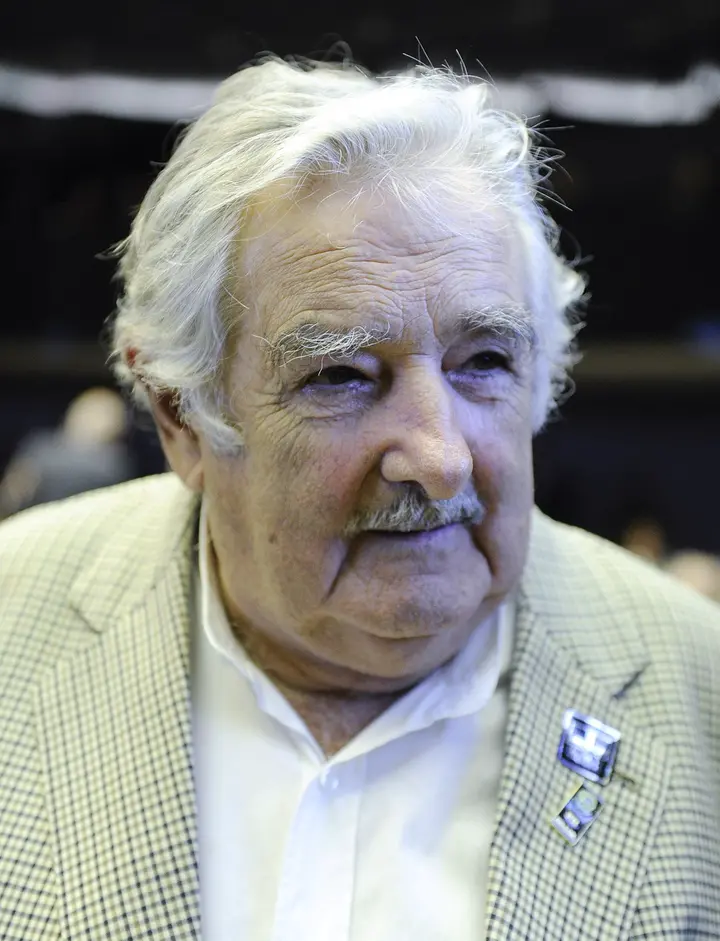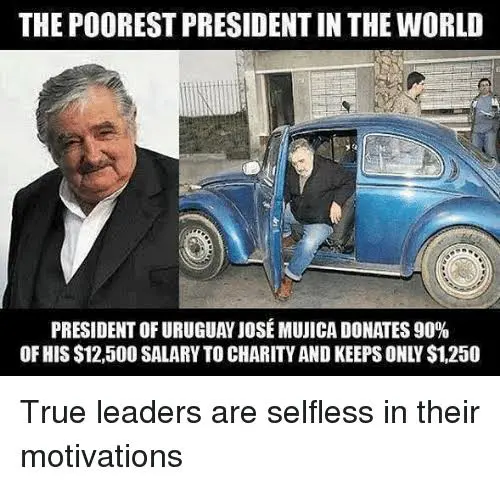 He has been described as "the world's humblest head of state" due to the fact that he donates about 90% of his monthly salary, equivalent to $12,000 (£7,500), to charity, And that has led him to be labelled the poorest president in the world.
Media caption "I'm called the poorest President, but I don't feel poor. Poor people are those who only work to try to keep an expensive lifestyle, and always want more and more," he says.
"This is a matter of freedom. If you don't have many possessions then you don't need to work all your life like a slave to sustain them, and therefore you have more time for yourself," he says.
"I may appear to be an eccentric old man… But this is a free choice I can live well with what I have."
"I've lived like this most of my life," he says, sitting on an old chair in his garden, using a cushion favoured by Manuela the dog.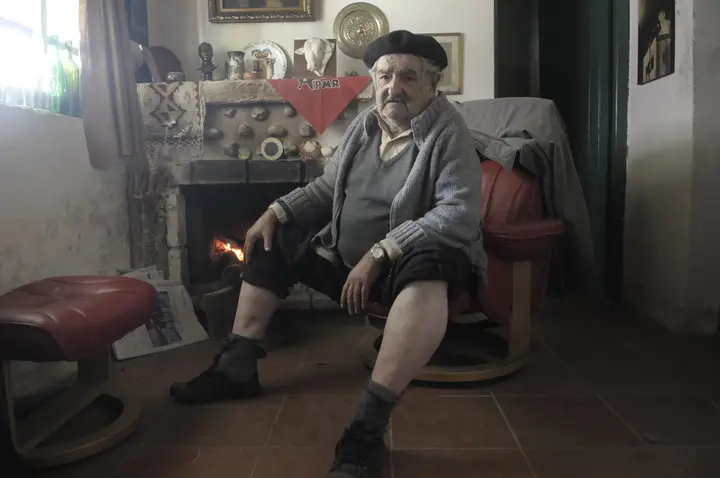 -Courtesy