Its quite amazing how a pastor wakes up early in the morning and claims that God has revealed something. What he does afterwards is to come to church in order to deliver the message from his God.
Everyone can dream including little babes who sometimes have childish dreams. But this manner in which someone considers dreams as the messages from God should come to a stop.
However, when Eve ate the fruit from the garden of Eden and extended it to Adam, their eyes were opened and could now discern lies from truth. Being our ancestors, we can also do the same by differentiating a mere pastor looking for a source of income and serious Prophet sent by God the Father Himself.
Before these reasons, you need to understand that God is not a person of confusion. This implies that He cannot send many Prophets with contrary messages. One Prophet claiming that he is the Two witnesses, another one claiming that he is Elijah another one claiming to be John the Baptist.
Surprisingly, we had three guys in Luhya land who in turn called themselves holy names including Jesus and God. The likes of Jehovah Wanyonyi who later travelled to the land of no return, his fate awaits him in heaven at the judgement-seat together with his counterpart 'Yesu wa Tongaren.' The church has been therefore confused on who is the right person to bear which title. Which title is the best to which person because some call themselves even Apostles like Apostle Paul of the New Testament.
This is unbelievable. To clear this chaos, here are the 20 guidelines that will make you know that your Pastor is indeed a prophet.
1. Your Pastor should have enormous power to deliver people from their sick bed. No any disease under the sun should be difficult before your pastor including HIV/AIDS. If he can not do it then stop calling him a Prophet. He can also fall sick and die since he is just a mere mortal man.
2. If your Pastor can preach holiness only and leave alone just holiness, but he or she should also be holy. We have this pastor in Nakuru who mistakenly posted his photo having leisure which a church member on the beach. The photo went viral and almost everyone has it in Kenya. You will find such a person saying the Lord spoke to me last night. Flee from such people if indeed you care about your eternity.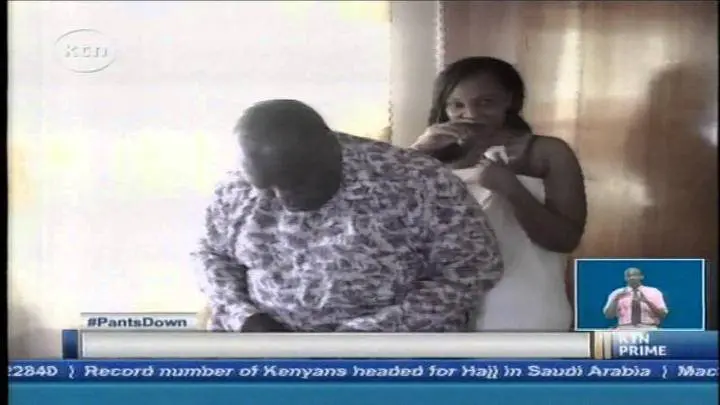 3. Can your pastor resurrect the dead? Has he ever done so in his history of leadership? The Prophets of the bible could do so including Elijah and Jesus Himself.
4. Your Pastor must face blasphemy, He should be insulted, abused and be called nasty names. However, if he fights back then he is not a Prophet. God fights for his true Prophet, that's why judgement descends upon the nations that harms them.
5. If the so alleged dream does not come to pass then forget about him. He is not a prophet but a hungry mere citizen looking for money.
6. He must be called by God Himself. Those that called themselves will easily be identified as they struggle to stage-manage miracles.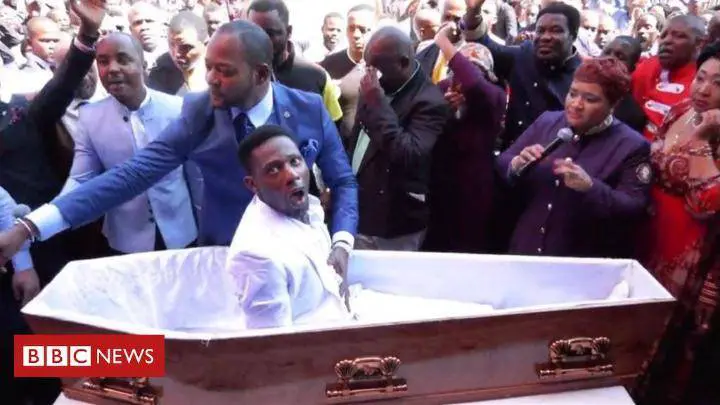 7. There should be no mountain, or challenge of whichever kind impossible for them to move. Be careful since these are last days.
8. God the Father must be feeding and fuelling them because He sent them for a special mission.
9. Your Pastor must be absolutely pure. In a nutshell, a prophet should be the most holy with divine purity.
10. A prophet should have the ability to endure harsh conditions. He must endure and come out successful not this mere mortal men that looses anger on Television and social media.
11. A prophet must last for long i.e. Durability. Find out how long the prophets of the Bible did their ministry despite the challenges.
12. A true Prophet has a massive and incomparable anointing from He who send him.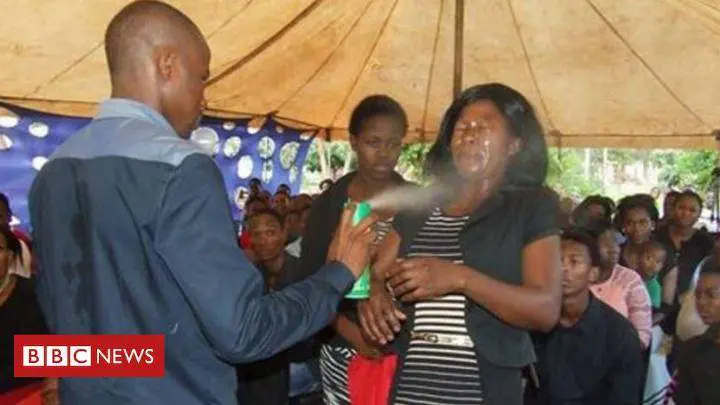 13. In one or more occasions, he should testify that he appeared standing before God of all the earth.
14. A prophet cannot be appointed by a church leader. For instance, the pope cannot appoint a Prophet in the Catholic Church and same applies to other churches that has one leader who acts as the Overseer.
15. A true and a powerful Prophet should have power to strike the whole earth with epidemics and incurable diseases like coronavirus. Can your pastor do that? If he cannot then he is yet to be called a Prophet.
16. Your pastor must have power to turn water into blood. At one time in their ministry be rest assured that from his recent happenings then changing water into blood will just be a walk over for him.
17. A true Prophet literally destroys his enemies. He might not fight physically or exchange words on social media but the consequences that befalls his enemies identifies him that he is the true Servant of God.
18. Can your Pastor command rain? Can he shut up the sky and open during the time of his prophecy? If he cannot then he is not a Prophet.
19. If your Pastor can call down fire the way Prophet Elijah did then call him a Prophet. If he cannot then he is not a Prophet.
20. Your pastor should not be a beggar but a preacher of the gospel of holiness. The gospel of the truth but not this beggars you see with pay bill and account number on their Televisions as they preach.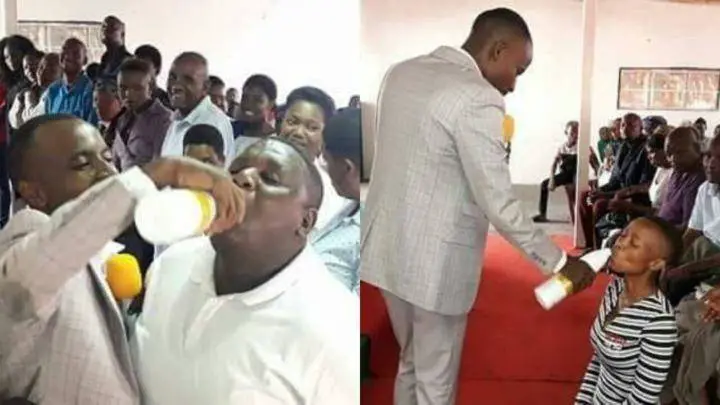 Mathews 24 verse 11, "At that time many will turn away from the faith and will betray and hate each other, and many false prophets will appear and deceive many people." Above all, be holy for you to qualify for eternity. This can be attained by receiving Jesus, turning away from Sin and getting baptized.
Read the Original Article on Repentance Channel