Nairobi thieves seems to have learned new tricks to open your when closed and that's why many cases are being reported daily of people being stolen at night while sleeping creating mixed reactions.
This recent photos has shown and proved to people that you ain't totally safe when your door is closed with two Locks.
Most of Nairobi Doors are build having three locks,one up,center one for padlock and and then the down lock but this photos has made us learn something out of it.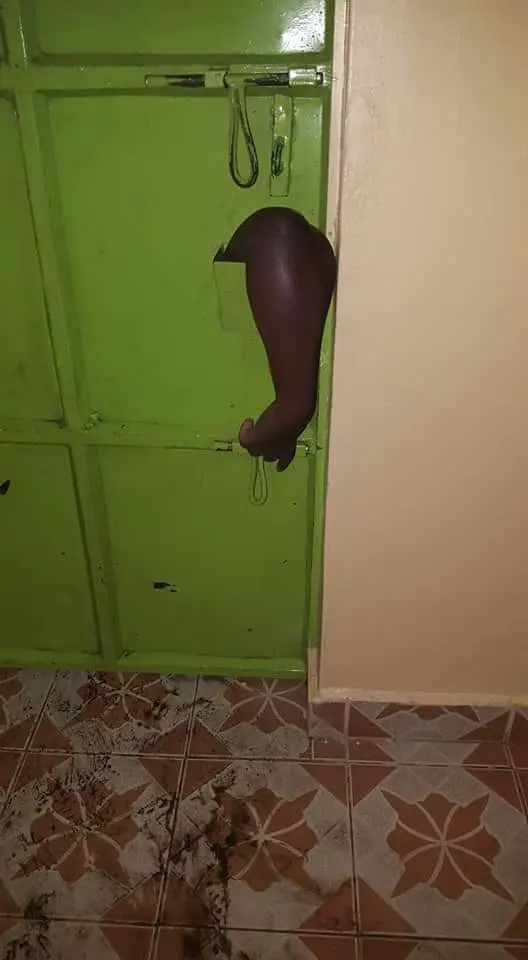 This scene has created reactions from Facebook users others bringing different tricks thieves do use like spraying your house with a spray and you find yourself unable to wake up.
So it's up to you to take care of yourself wherever you are because security start with you as you take precautions on this new trick.
See reactions from Facebook users.
"If I could be the one , I would chop off the arm completely, guy's be vigilant about it .."
"I can use all mean to make sure 100%,I remain wth that hand inside that house wthn no time🔪🔪🔪🔪🌀🔥🔥"